The Washington DC, Maryland, & Virginia Creative Pro User Group (DMV CPUG) is an established community of Creative Pro enthusiasts, digital filmmakers and broadcast professionals sharing ideas and concerns encompassing the use of creative professional HD and related tools for digital cinema.
Officially recognized and listed by Apple and a regional member of the Creative Pro User Group Network, DMV CPUG provides both advocacy and education about Digital Filmmaking on the Personal Computer (Mac/PC) and free membership opportunities for learning and professional growth in storytelling. DMVCPUG builds connections between storytellers who want to lead the Digital Filmmaking revolution. Bridging the gap between Apple, Adobe, Avid and Sony creative solutions to evolve and advance the art of storytelling.
Tools of production are explored to educate the editor on the craft of production and its impact on post production.
---
---
Our Los Angeles based editing colleague, Monica Daniel works behind the scenes cutting live television at the 54th annual Grammys! We are having fun at the 2012 Editors Retreat in Austin, Texas and hope to have her visit us in DC to show off her skills!
---
---
---
---
---
Fall Massive 2011 @ RFK STADIUM
Song: The Underground
Artist: Excision
Album: X Rated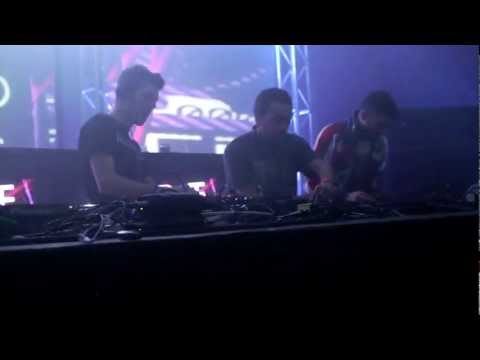 Hollywood Comes to Northern Virginia in 2011
Film Premiere of "At the Top of the Pyramid"
Photography by Joe Carabeo – Astray Productions
Photo credit: Centreville Patch
Colleagues of DCFCPUG around the world!
Rob Dobbs, Los Angeles, California
Rob and I worked on a feature film in the summer of 2010 that film that was premiered in Virginia in September 2011.
Here are some of the many films he has created props.
You'll recognize many of the films in his demo reel.
Filmography:
Serenity
Rocky
The Assassination of Jesse James
Mr. and Mrs. Smith
Balls of Fury
Terminator – Salvation
Mission Impossible III
Letters from IWO JIMA
Spiderman III
Transformers
Pirates of the Caribbean – Dead Man's Chest
Recently supported events where DCFCPUG was present and or actively participated in the events:
Barrett Jackson – The World's Greatest Collector Car Auctions
Las Vegas edition, September 22-24, 2011
See more on the Facebook site for DCFCPUG!
Kevin Smith event at the April NAB 2011 show!
Historic Supermeet with Apple Execs revealing the new Apple Final Cut Pro 10 coming in June 2011! [Photo credits: Dan Berube] See more at the DCFCPUG Facebook site!
---
Cameron King:
Demo Reel
Videographer/Editor
madbageltrio.com
Editor
thevideomakers.tv
---
Zhibo Lai:
Writer/Director/Editor/VFXs
www.reellightfilms.com
VFX Reel

---
Isaiah Headen – Editor
Demo Reel

This DCFCPUG showcase represents the activities of the members of the Washington DC metro area's DC Final Cut Pro User Group and their use of digital video storytelling tools to create meaningful, exciting content for creative customers. Here are some pictures of some of the cast in the upcoming Hollywood Feature, "At the Top of the Pyramid" in which I worked on in a technical advisory role and Director, Video Village.
---
Ryan Ragle's Demo Reel

---
Genevieve Konecnik Reel
---
---
Cave House Studios Reel
Cave House Studios (Mike Frank) Portfolio link
---
We cover the gamut from Hollywood Feature films, Exotic car rallies to creative articles in leading creative magazines… !
---
Latest post production pictures (Brandon in the Los Angeles Studio where Michael and Janet Jackson recorded their hits!) Can't wait to see the final product from this project I contributed to in 2010!
Rodney Mitchell
DC Final Cut Pro User Group Leader and Apple Ambassador for Final Cut Studio, and other leading software and hardware products.
Director, Video Village and Technical Advisor for Hollywood feature film:
At the Top of the Pyramid starring Dean Cain, Steven Guttenberg and others starlets…
Elle McLemore's Demo Reel


Cameraman/Still Photographer: ArrowTen Media (Exotic Car Rally – Miami Florida – April 2010)
Rodney Mitchell – Cameraman, Production Manager, Technicial consultant for ArrowTen Media Teaser Video: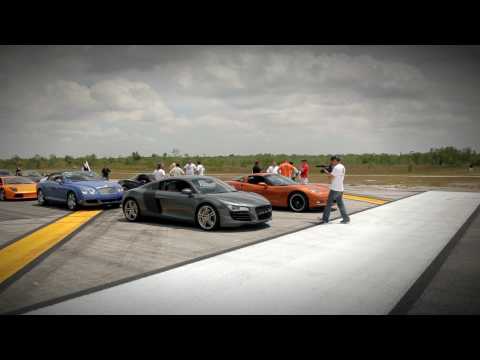 Lead Author: Final Cut Pro User Group Network SuperMeet, Issue 4, SuperMagazine 2010
Lead Audio Editor: 2010 NABshow for the Digital Production BuZZ

Still Photographer/Digital Imaging Technician: Konspiracy Studios + Treadmill Productions collaboration (Chuck Leavell event)